Invest in IDSS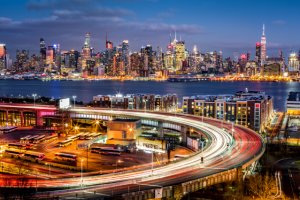 Understanding complex, interconnected systems is at the core of our ability to uncover new insights and solutions to society's most pressing challenges. IDSS is harnessing data, creating new insights, and innovating new approaches in energy, finance, health care, social networks, and urban systems. Cross-disciplinary research teams are producing novel solutions to complex societal problems. IDSS uses data to create models that lead to important insights.
Support the next generation of research in data, systems, and society.
Institute for Data, Systems, and Society Fund – #2736470
Gifts to support education, special projects, and infrastructure within the Institute for Data, Systems, and Society (IDSS).
Technology and Policy Program Fund – #2063400
Supports activities for TPP students and alumni such as career panel discussions and student/alumni receptions. These funds also support the activities of the TPP student society and the TPP Outward Bound leadership experience.
Technology and Policy Program Richard L. de Neufville Fund – #3312900
This fund was established in 2000 in order to support students whose research areas are not well funded at MIT. This fellowship is used to recruit some of TPP's best applicants.
To explore other ways to support IDSS, such as endowed gifts, naming opportunities, or planned giving, please contact: Elizabeth Sikorovsky, Executive Director, esikorov@mit.edu or John Ryan, Leadership Giving Officer, johnryan@mit.edu.