Podcast: Data Nation
IDSS takes a holistic and data-driven approach to analyzing complex, high-impact systems in society. In discussing the challenges our society faces – systemic racism, data privacy, misinformation, among others – we rely on expertise and knowledge from a variety of disciplines.
In the Data Nation podcast, IDSS faculty engage in conversations with industry experts on how to find solutions for these problems. Each episode unpacks a different example of how data can be used to lead, mislead, manipulate, and inform the public's viewpoints and decisions.
Find new episodes here every month, or subscribe to the podcast feed on Apple, Spotify, or any other podcast platform.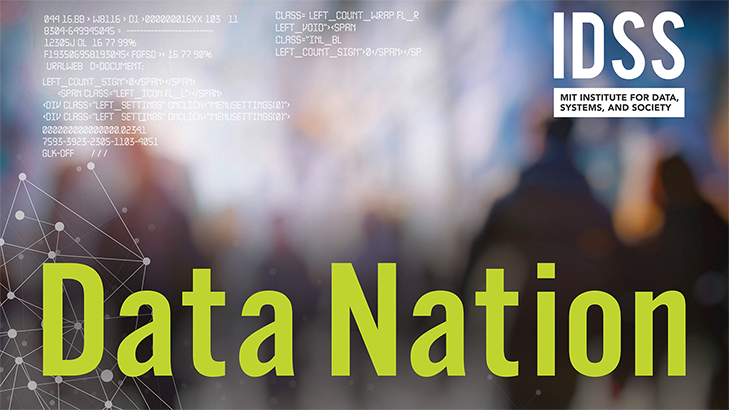 Season 2
Episode 6
Episode 5
Episode 4
Episode 3
Episode 2
Episode 1
Season 1