Credit Freezes in Financial Networks
Daron Acemoglu, Economics
Asu Ozdaglar, Electrical Engineering and Computer Science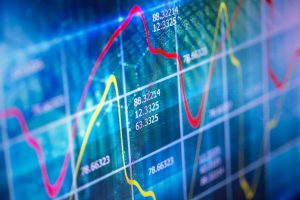 Acemoglu and Ozdaglar studied how the interconnectedness of the financial system, especially during the years of the 2008 financial crisis, impacted lending between institutions. Their main focus was on how lending can "freeze" on a system-wide basis when lending relationships are varied and complex. These freezes prevent businesses, entrepreneurs, and households from getting access to funding.
"Our results revealed many insights about the structure of financial networks when institutions form lending relationships strategically," said the researchers. "In particular, the nature and extent of credit freezes are highly sensitive to the financial network."
The funding allowed for travel and collaboration with economists at the Federal Reserve.
A working draft is almost ready for publication, and this project has inspired a number of other ideas, including the analysis of a novel data set at the Fed on lending.  This data could be used to investigate risk and susceptibility of the financial system, empirically, through a network approach.
James Siderius, an Electrical Engineering and Computer Science grad student, was involved in this project. The main ideas were incorporated into his Master's thesis.