Institute for Data, Systems, and Society (IDSS) is committed to addressing complex societal challenges by advancing education and research at the intersection of statistics, data science, information and decision systems, and social sciences.
News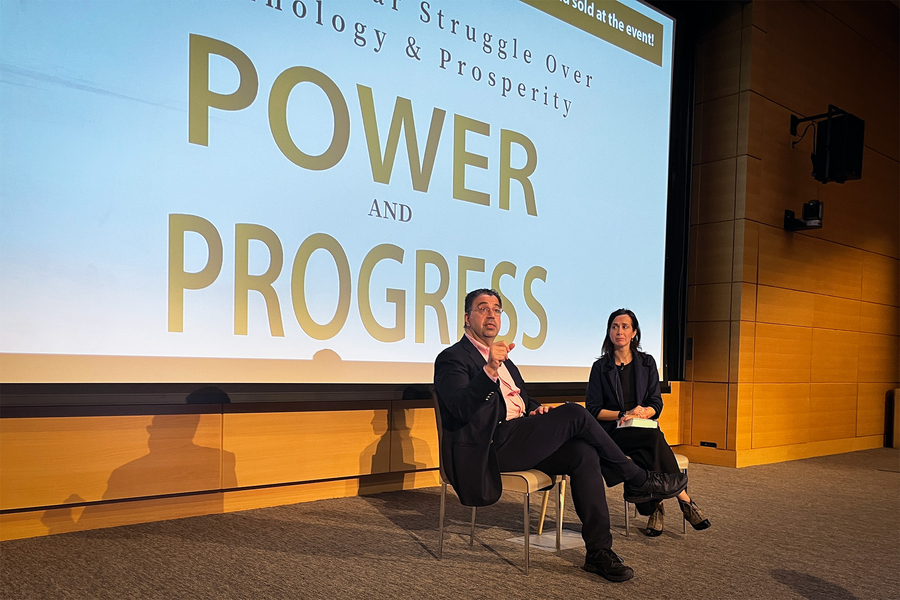 Who will benefit from AI?
In a campus talk moderated by IDSS Associate Director Fotini Christia, Daron Acemoglu offers vision of "machine usefulness," rather than autonomous "intelligence," to help workers and spread prosperity.
A more effective experimental design for engineering a cell into a new state
By focusing on causal relationships in genome regulation, a new AI method from researchers including IDSS core faculty Caroline Uhler could help scientists identify new immunotherapy techniques or regenerative therapies.
Learning how to learn
In his new book 'Model Thinking for Everyday Life,' Dick Larson draws on a lifelong commitment to STEM education at MIT to offer accessible advice on solving everyday problems and making smarter decisions.