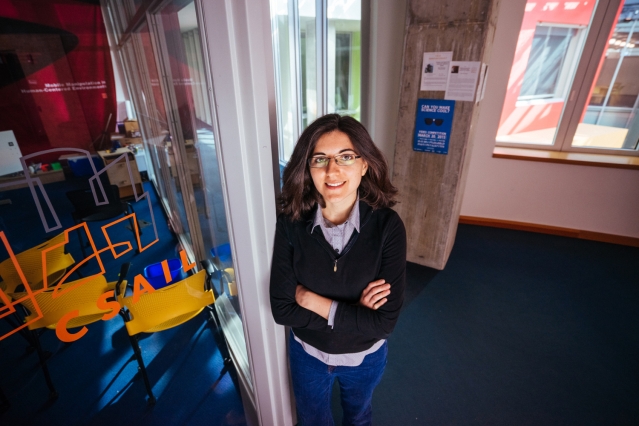 Tamara Broderick receives Notable Paper Award from AISTATS for 'A Swiss Army Infinitesimal Jackknife'
Tamara Broderick, associate professor of electrical engineering and computer science and an IDSS affiliate, is the coauthor of the paper  'A Swiss Army Infinitesimal Jackknife,' which has been selected to receive a Notable Paper Award from AISTATS, the annual International Conference on Artificial Intelligence and Statistics. The paper's first author, Ryan Giordano, is a statistics postdoc in Broderick's group at MIT. Another coauthor, Will Stephenson, is a PhD student in Broderick's group.
Cross validation is widely used to assess machine learning algorithm variability but can be slow to run on modern, large data sets.. The paper explores the use of a linear approximation, known as the "infinitesimal jackknife" in statistics literature, to speed up cross validation. The paper's theoretical results demonstrate that this tool can be used to address a variety of challenges in machine learning.
© MIT Institute for Data, Systems, and Society
|
77 Massachusetts Avenue
|
Cambridge, MA 02139-4307
|
617-253-1764
|
Accessibility