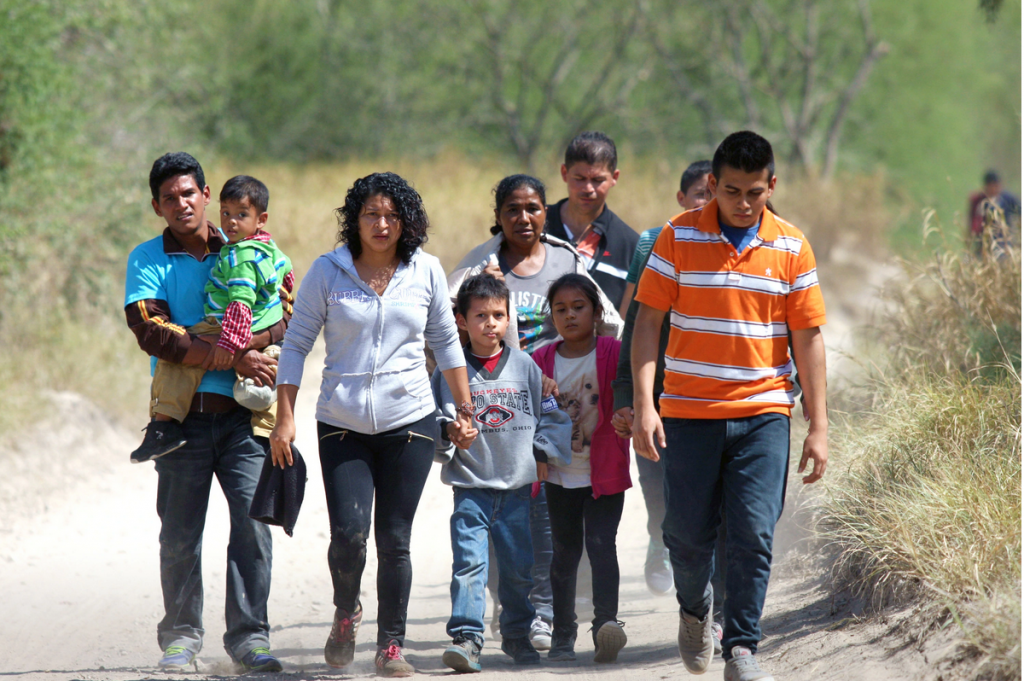 Economic migrants
Central Americans like this group, seen walking down a road in Texas, collectively spend $2.2 billion a year trying to emigrate, according to a report that MIT's Sarah Williams helped produce.
Article Author
Peter Dizikes | MIT Technology Review
Date Published
February 23, 2022
Link to Original Article
MIT Technology Review
Factors such as unemployment, low income, and food insecurity are the main drivers of immigration from Central America to the US, according to a new report coauthored by MIT scholars.
"This is where policymakers need to be focusing their energy," says Sarah Williams, director of the Institute's Leventhal Center for Advanced Urbanism, who helped produce the report. "At the heart of what's causing migration is that people don't have enough money to provide for their basic needs."
An estimated 1.8 million Central Americans have attempted to move to another country in the past five years, with 89% of people looking to migrate favoring the US. But the study, based on a survey of over 5,000 people in El Salvador, Guatemala, and Honduras, finds a sharp increase in interest after nearly two years of the covid-19 pandemic. About 43% of people surveyed in 2021 were considering migrating, up from 8% in 2019. The UN's World Food Program, a collaborator on the report, estimates that 6.4 million people in the three countries experienced food insecurity in 2021.
These would-be migrants have also borne enormous personal costs, collectively spending about $2.2 billion per year on the effort to leave. About 55% of migrants had tried using an illegal smuggler to help them, at a cost of about $7,500 per attempt, compared with about $4,500 for legal means.
The report recommends expanding legal pathways to immigration and making "coordinated efforts to increase access to temporary employment visas," among other things. It also suggests measures that could address the root cause of immigration by helping Central America's local and national economies through investment tailored to local conditions and tied with social services.
"Targeted investment would do a lot more than just providing aid to the country," Williams says.
Reprinted with permission of MIT Technology Review
© MIT Institute for Data, Systems, and Society
|
77 Massachusetts Avenue
|
Cambridge, MA 02139-4307
|
617-253-1764
|
Accessibility