Online Events
The Anti-Eviction Mapping Project
October 18, 2021 @ 3:00 pm

-

4:00 pm
Erin McElroy , Mary Shi (University of Texas at Austin , UC Berkeley)
Online
The Anti-Eviction Mapping Project is a data visualization, counter-cartography, and digital media collective documenting dispossession and crafting tools for resistance upon gentrifying landscapes. Rooted in the San Francisco Bay Area, Los Angeles, and New York City, the AEMP produces maps, zines, narratives, software, murals, reports, scholarship, and community events, often working with an array of collaborators and partners. This talk will focus on the AEMP's new print atlas Counterpoints: A San Francisco Bay Area Atlas of Displacement and Resistance, currently available for purchase from PM Press, and on Evictorbook, an online lookup tool that collates data on corporate landlord structures, property ownership, eviction histories, and LLC/LP filings into a searchable interface to empower tenant organizing.
Register to attend: https://mit.zoom.us/meeting/register/tJYpce-qrjgtG9ExG19E7VCyA3i2vP49bMdL
About the speakers:
Erin McElroy is an assistant professor of American Studies and digital studies at the University of Texas at Austin, and is cofounder of the Anti-Eviction Mapping Project and the Radical Housing Journal. Erin's work focuses on intersections of housing and technological justice struggles, particularly regarding contexts of racial dispossession in the San Francisco Bay Area and in Romania. Erin earned a doctoral degree in Feminist Studies from the University of California, Santa Cruz, and has spent the last two years as a postdoctoral researcher at New York University's AI Now Institute where they launched a new project dedicated to producing public scholarship related to landlord technologies.
Twitter: @erin_mc_elroy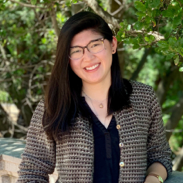 Mary Shi is a PhD candidate in Sociology at UC Berkeley and has been working with the Anti-Eviction Mapping Project (AEMP) since 2015. Mary's work focuses on the intersection of society and space and questions about the power dynamics of knowledge. Her dissertation research examines the role large scale infrastructure projects have played in modern state formation by tracing the American lineages through which states came to play the central role in making physical territory governable and the nation-state a meaningful spatial container for economy and society. Through AEMP, Mary explores these same themes of space, society, and power in the context of the San Francisco Bay Area.
Twitter: @mryshi
Part of the MIT DUSP Urban Science Lecture Series
URBAN SCIENCE – Course 11-6 – is a new major at MIT that provides a foundation for students to work in applied computation, data analytics, public policy, economic development, urban design, management, and planning. The 11-6 degree allows undergraduates to learn the theory and practice of (1) urban planning and policy-making including ethics and justice; (2) statistics, data science, geospatial analysis, and visualization, and (3) computer science, robotics, and machine learning. Learn more at: https://urban-science.mit.edu/
Also co-sponsored by:
MIT DUSP Data + Feminism Lab
MIT DUSP VIA Learning Lab
MIT Institute for Data, Systems, and Society
DUSP Housing, Community, and Economic Development Group