IDSS Distinguished Seminar Series
Selection and Endogenous Bias in Studies of Health Behaviors
September 30, 2019 @ 4:00 pm

-

5:00 pm
Emily Oster (Brown University)
E18-304

Abstract:
Studies of health behaviors using observational data are prone to bias from selection in behavior choices. How important are these biases? Are they dynamic – that is, are they influenced by the recommendations we make? Are there formal assumptions under which we can use information we have about selection on observed variables to learn about the possible bias from unobserved selection?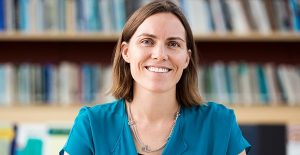 About the Speaker:
Emily Oster is a professor of economics. Prior to coming to Brown she was an associate professor at the University of Chicago Booth School of Business. She is affiliated with the National Bureau of Economic Research. She earned her BA and her PhD from Harvard, in 2002 and 2006, respectively.
Reception to follow.