IDSS Distinguished Seminar Series
Science for Policy 2.0
September 11, 2018 @ 4:00 pm

-

5:00 pm
Vladimír Šucha (Joint Research Centre)
32-141
Event Navigation
We live in an increasingly polarized present, looking to a complex and uncertain future while basing our legislative decisions on systems of the past. We need the processes and structures that underpin our political decision-making to be aligned with the complexities of the 21st century. Such changes cannot be undertaken by a technocratic elite, potentially disenfranchising citizens further from their governing institutions. Rather, political institutions must seek to improve transparency, openness, and accountability. The great divide between science and policy must be bridged, not through advisers and external counsel but through involvement in a co-creation process that would from the outset, allow interested parties, experts and policymakers to work together to gain a shared understanding of a specific issue, clarity of the objectives of regulatory action as well as alternative regulatory measures. Yet we know that knowledge is not the only driver of political decision-making, emotion, self-interest, power relations and values all play their role in decision-making and political discourse. Through co-creation, interested parties, experts, and policymakers could potentially compare and weigh the risks, costs, and benefits and their distribution against self-declared biases.
As the European Commission's in-house science service providing independent scientific advice and support to EU policy, the Joint Research Centre is at the forefront of such research and seeking innovative opportunities to implement such measures.
About the speaker: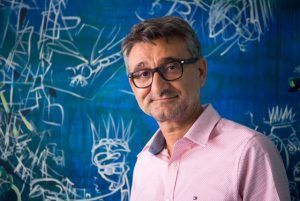 Vladimír Šucha is Director-General of the Joint Research Centre, the European Commission's science and knowledge service. He was Deputy Director-General of the JRC between 2012 and 2013. Prior to that, he spent 6 years in the position of director for culture and media in the Directorate-General for Education and Culture of the European Commission. Before joining the European Commission, he held various positions in the area of European and international affairs. Between 2005 and 2006, he was director of the Slovak Research and Development Agency, national body responsible for funding research. He was principal advisor for European affairs to the minister of education of the Slovak Republic (2004-2005). He worked at the Slovak Representation to the EU in Brussels as research, education and culture counselor (2000-2004). In parallel, he has followed a long-term academic and research career, being a full professor in Slovakia and visiting professor/scientist at different academic institutions in many countries. He published more than 100 scientific papers in peer reviewed journals.