Online Events
Cybersecurity for Democracy: Providing Independent Auditing Frameworks for Platform Accountability
March 24, 2022 @ 12:00 pm

-

1:00 pm
Damon McCoy (NYU)
Online
Event Navigation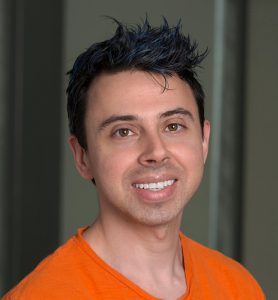 Abstract: Large platforms, such as Facebook, have become the mediators of public discourse which has created tensions since these platforms are designed to maximize engagement and advertising revenue. In this talk, I will motivate why it is essential to conduct independent auditing of these platforms and present our frameworks for improving platform accountability. Using our auditing frameworks, I will present our results from two case studies focused on independently auditing Facebook's political advertising transparency and engagement difference between partisan news content based on factualness. Finally, I will discuss challenges to auditing platforms and present recommendations for improving access to public platform content.
About the author: Damon McCoy is an Associate Professor of Computer Science and Engineering at the New York University Tandon School of Engineering. His work focuses on studying security and privacy problems that arise at the intersection of technology and society.
This is a joint seminar with MIT's Initiative on the Digital Economy (IDE). These virtual informal lunch seminars include early results from current MIT research projects and guest presentations from IDE's Digital Economy network.
Register here: https://www.eventbrite.com/e/ide-virtual-lunch-seminar-march-24-damon-mccoy-tickets-298906245627