IDSS Distinguished Seminar Series
Mass Incarceration and the Challenge of Social Research
December 7, 2020 @ 4:00 pm

-

5:00 pm
Bruce Western (Columbia University)
online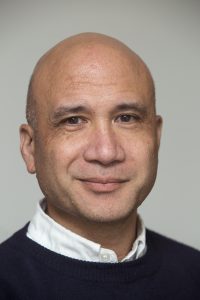 Abstract: The United States has the highest incarceration rate in the world. In the era of mass incarceration, imprisonment became a common life event for recent cohorts of Black men who had not completed high school. A large research literature developed around this social fact, examining the impact of incarceration on economic opportunities, health, and family life. Despite the contributions of this research to our understanding of racial inequality and poverty in America, the large survey and administrative data sets that fueled this work provided an incomplete analysis. Missing was the multidimensional character of extreme material hardship and the life stories of trauma that formed the context for the deep disadvantage of people who have been incarcerated. These holes in the research program have been shown by small field studies that observe more directly the life experience of incarcerated people. The problem of mass incarceration raises difficult questions social sciences: how should small data complement big, when are causal questions of secondary importance, and how should issues of justice and moral urgency be reflected in positive analysis?

About the speaker: Bruce Western is the Bryce Professor of Sociology and Social Justice and Co-Director of the Justice Lab at Columbia University. His research has examined the causes, scope, and consequences of the historic growth in U.S. prison populations. Current projects include a randomized experiment assessing the effects of criminal justice fines and fees on misdemeanor defendants in Oklahoma City, and a field study of solitary confinement in Pennsylvania state prisons. Western is also the Principal Investigator of the Square One Project that aims re-imagine the public policy response to violence under conditions of poverty and racial inequality. He was the Vice Chair of the National Academy of Sciences panel on the causes and consequences of high incarceration rates in the United States. He is the author of Homeward: Life in the Year After Prison (Russell Sage Foundation, 2018), and Punishment and Inequality in America (Russell Sage Foundation, 2006). He is a member of the National Academy of Sciences and the American Academy of Arts and Sciences. He has been a Guggenheim Fellow, a Russell Sage Foundation Visiting Scholar, and a fellow of the Radcliffe Institute of Advanced Study.
Western received his Ph.D. in Sociology from the University of California, Los Angeles, and was born in Canberra, Australia.
Zoom meeting ID: 984 7801 7875
Join Zoom meeting: https://mit.zoom.us/brucewestern
Please contact sbergen@mit.edu to register for this meeting.
YouTube livestream: https://youtu.be/e1kKDS_ixAs