Other IDSS-related events, such as conferences and seminars hosted by other departments and organizations that feature IDSS students and faculty.
Events Search and Views Navigation
December 2021
December 10, 2021 @ 9:00 am
-
11:00 am
Paolo Bertolotti (IDSS)
E18-304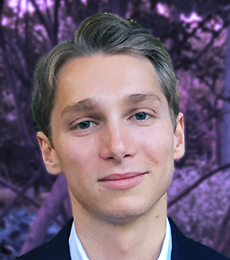 Inference and Diffusion in Networks ABSTRACT Networks provide a powerful and unified framework to study complex systems. By abstracting systems down to entities and their connections, network models provide insight into the structure and dynamics of critical systems across multiple domains. In this thesis, we study diffusion in social networks. Diffusion through networked systems corresponds to numerous consequential processes, and we focus on epidemic spread and information diffusion. We study these processes by applying and extending ideas from statistical inference.…
Find out more »
March 2022
March 9, 2022 @ 4:00 pm
-
5:00 pm
Marzyeh Ghassemi (MIT)
32-G449
For more information, please visit the Jameel Clinic website.
Find out more »
+ Export Events